Our app uses the terms 'trip' and 'journey' in the following very particular way:
A 'trip' includes all the trains or 'journeys' you will need to take during your travels.
Only one 'trip' can be attached to an active Pass.
Thus, to add new trains (journeys) to your Pass, you do not need to create a new trip. But rather, you may simply add them to the trip that was created upon your Pass's activation.
To help you, here are some images of how this should go in the app:
(you may also watch this YouTube tutorial video - https://youtu.be/Vl0gcQPqoW4)
1) First, upon activation you will be directed to create the one and only trip that will be attached to your Pass.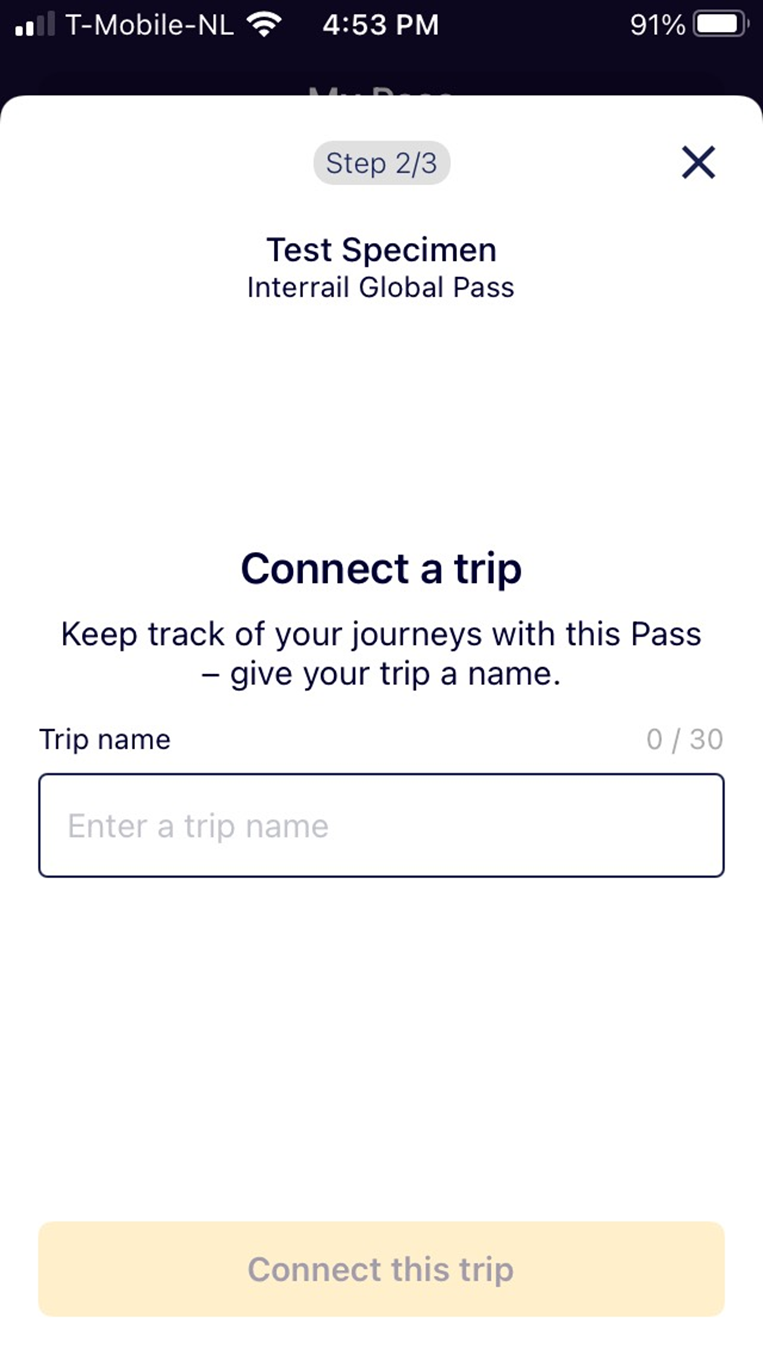 2) You will then be able to see this trip under the My Trip and My Pass sections of the app. The sign that a trip is active and attached to a Pass, is that it has the Pass user's name written underneath it.
3) To add a new journey/train, first please look it up in the Planner (i.e. timetable).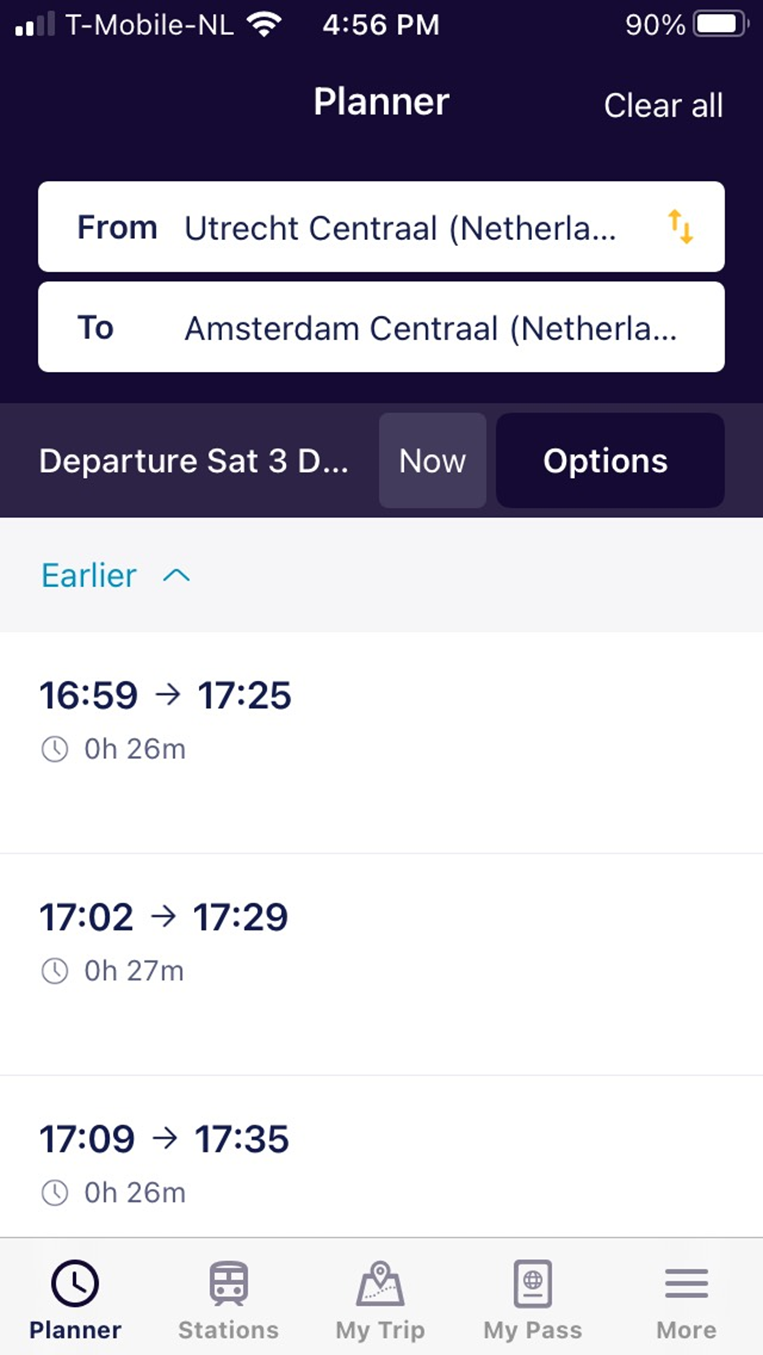 4) You may then save this journey.
5) A crucial step, when one has multiple trips saved, is to tick the trip that is actually attached to one's Pass!
Once again, one can tell that a trip is attached to a Pass and active by the fact that their name will appear underneath the trip.
6) After a journey has been saved successfully to a trip, the next next step is to add it to your Pass. To do so, you will need to toggle the little switch next to this journey in the My Trip section.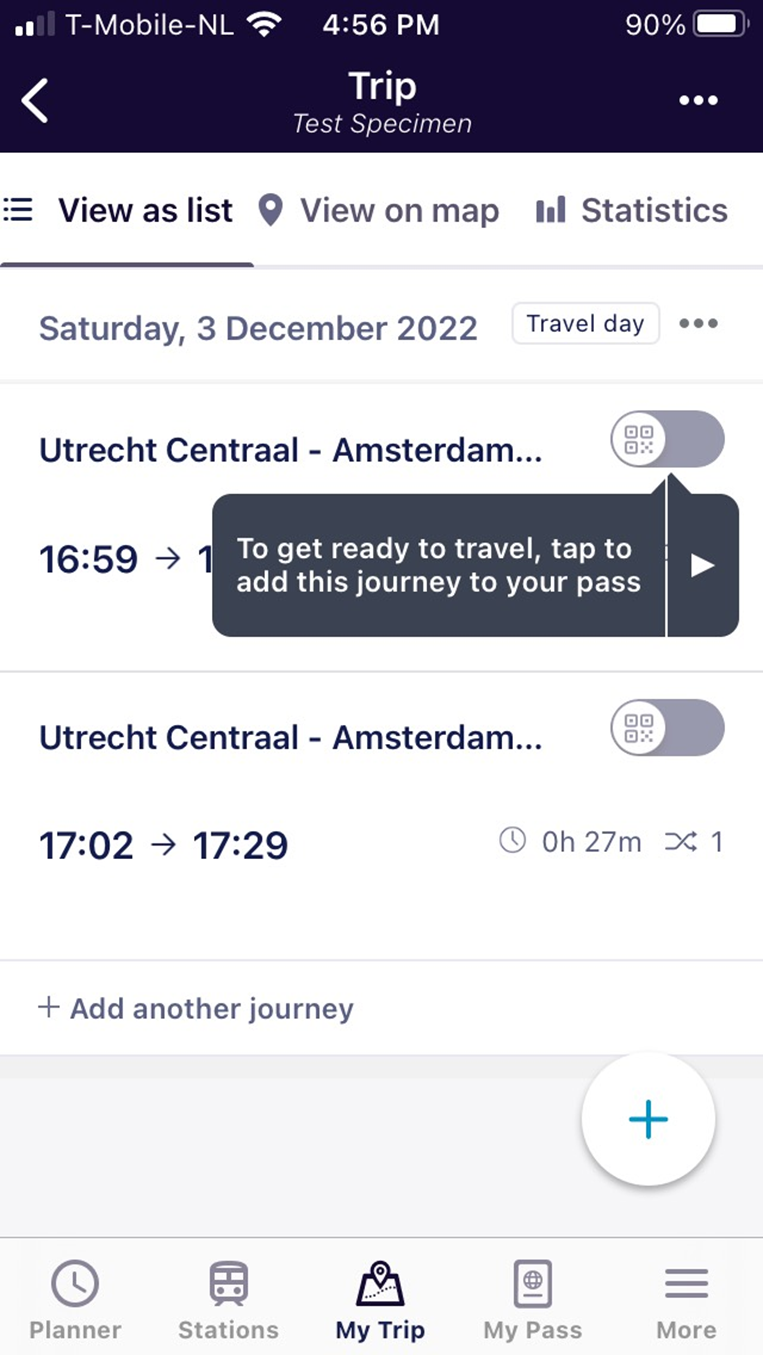 7) Kindly follow the same procedure for any other trains/journeys you might need. For example:
8) You may then find the QR for this journey in the My Pass section of the app, by selecting 'Show ticket'.
For flexible Passes this will be tied to a specific travel day from the beginning, whereas for continuous Passes you will have to select the specific travel day from a drop down calendar.
A blue dot indicates that a journey has already been saved for a given date, and so a QR is available to generate for this date.